Tiered maxi skirt for Ani
30
So if you're not on Pinterest yet, just try it pretty please?
Ani has casual day on Fridays. This means that she doesn't have to wear her uniform. Very cool hey. Not for mom. Because every Friday there is drama in the morning…
Ani wants to wear her special occasion dresses, or dresses that I have been keeping for the needy and are 2 sizes to small for her. You see, she wants to look like a princess every Friday. Tiara and all.
So I decided to make a skirt for her. I had some material left from an old lampshade project.
I found the pattern here via Pinterest of course! And this is how it tuned out. ( Oh, and used stretchy lace as on the waist instead of threading elastic through the material)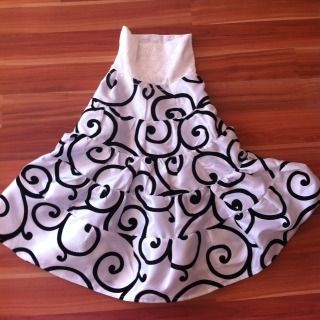 My model has pneumonia *sad face*, so she is with her granny being pampered to better health. I miss her terribly. Anyway, I'll post a photo with her wearing her skirt this weekend.
Thanks for looking!